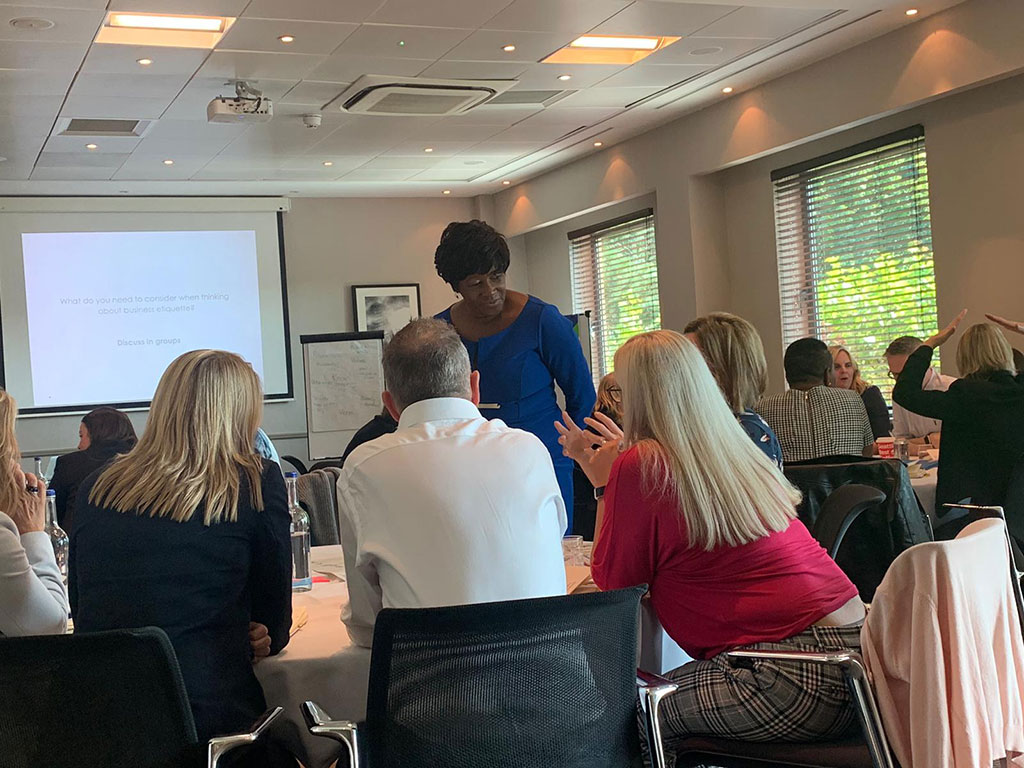 Training / seminars / workshops
 Get the results that you want for your team and business.  Jacynth's reputation as a trainer and workshop facilitators has been built over 25 years.  She specialises in designing, creating and delivering bespoke solutions to unique problems.
Jacynth uses the knowledge and experience that she has gained in the corporate environment and applies it on an individual level, where both leaders and employees obtain the strategies, tools and knowledge needed to make a positive contribution in the workplace.
"I sincerely believe had I done this course a long time ago I would have had such great personal benefits, my career path would have been better considered. I was planning to retire at 55 no longer am I going to do so.  I WILL bring about change a bit at a time or accelerated.  God has it mapped out!!!  Thank you for putting together an 'excellent' programme. Your team did an exemplar job. Believe you me; I know what good looks like. I have many courses to compare with. Bless you Jacynth, you are such an extraordinary and 'INSPIRING ' woman in your own right !! "
Tina Jegede,  Joint Director for Race Equality Diversity & Inclusion
Take Jacynth's free assessment